CalRegional Training Institute (CRTI)
CALRegional, in partnership with CalRegional Training Institute Redding, provides busy adults with fast and affordable healthcare training programs.
What Our Students Say...
I haven't been in school for almost 15 years. I have no past medical experience and passed with an A in both the class and the AMCA test! I highly recommend this course to anyone looking to get into the medical field as it is a fast and financially accessible course to take.
Available Programs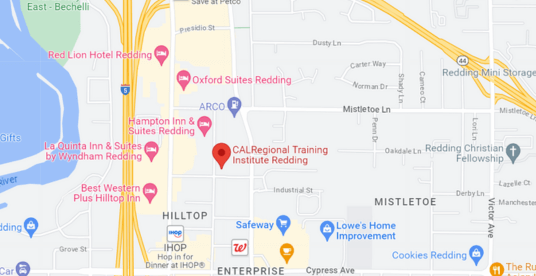 Upcoming Classes
CALRegional offers day, evening and weekend classes. View full program schedules on the Enroll page.
Speak with an Admissions Specialist
Are you ready to fast-track your career in healthcare? Call our team today for more information on our healthcare training programs or to enroll over the phone.
1 (800) 927-5159