A Streamlined Learning Experience
CALCareer, by CALRegional, is a comprehensive portal that supports students from classroom to career.
Request A Demo
Top Features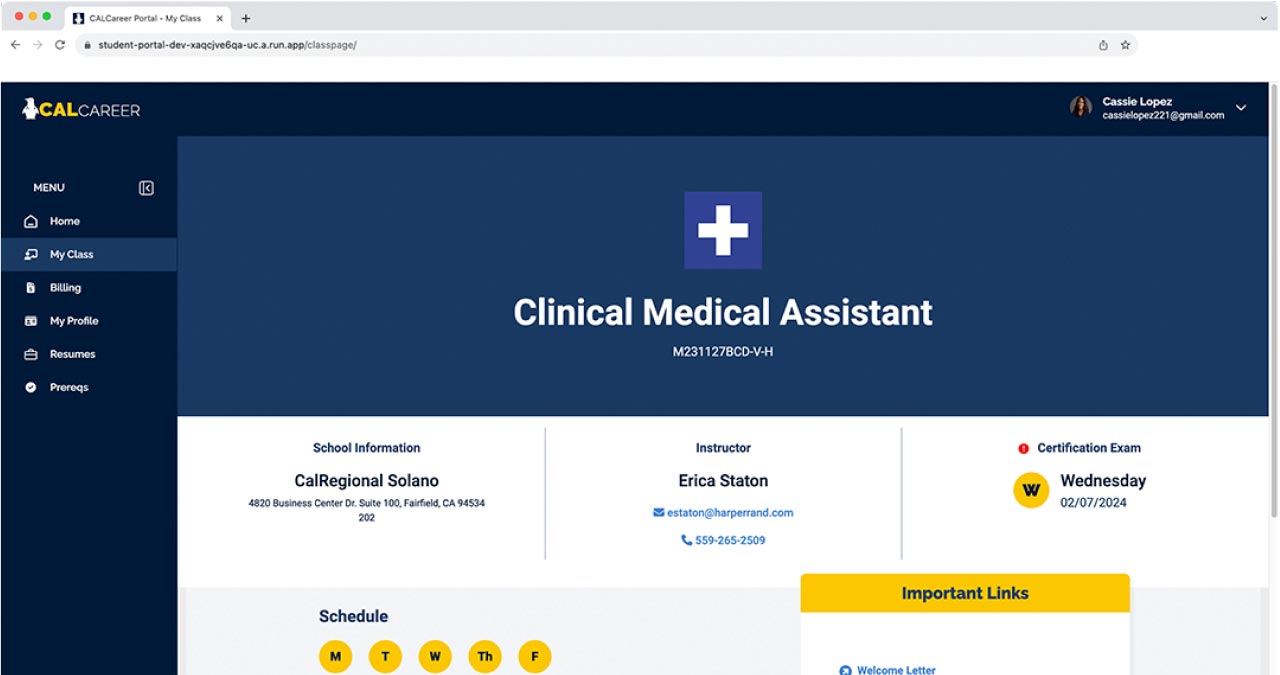 My Class
Students can access important program information, including class schedules, required textbooks, instructor contact information, and more.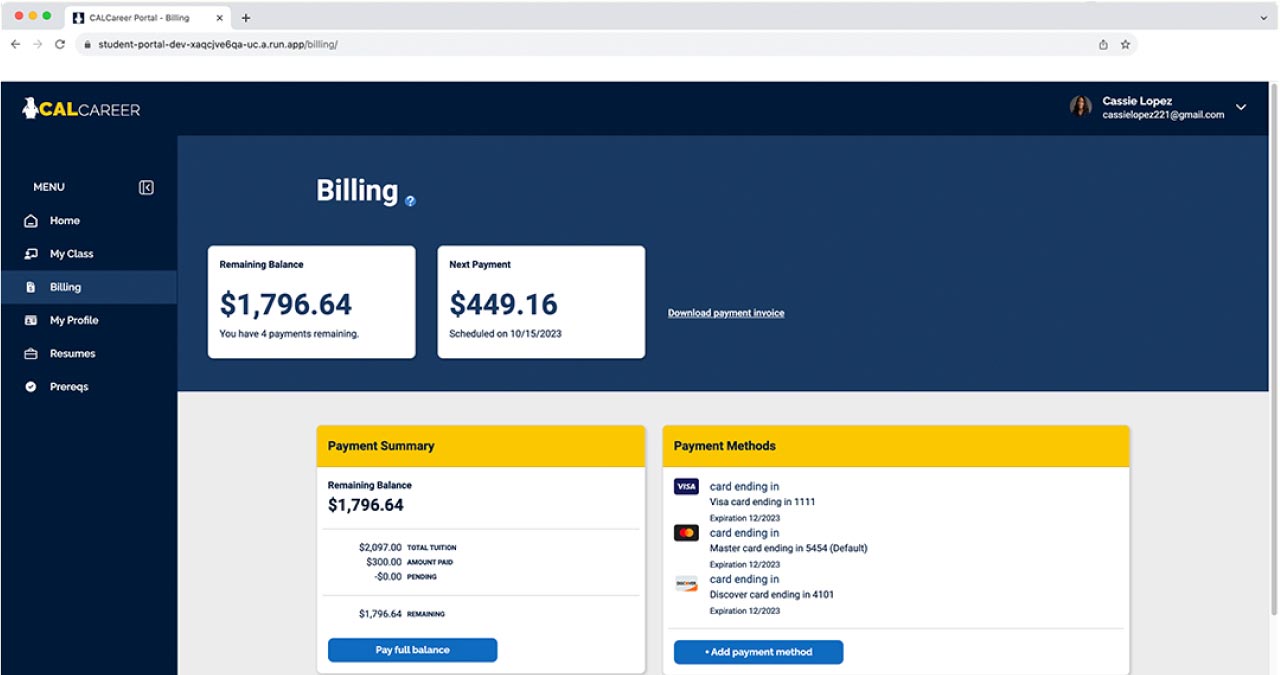 Billing
Students can update their billing methods, view their remaining balance, download invoices, and pay off their classes.
My Profile
Students can create an online profile to house their resume and share it with future employers.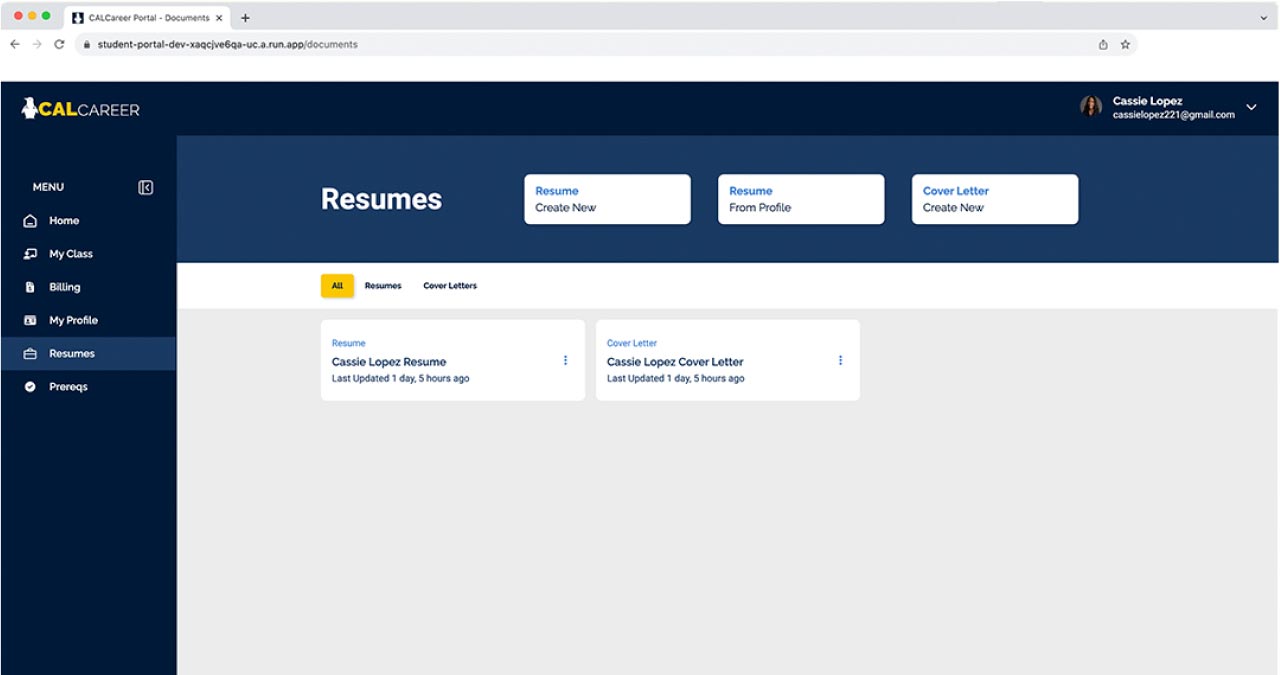 Resumes
Students can build a beautiful resume and cover letter quickly with the help of artificial intelligence and resume templates.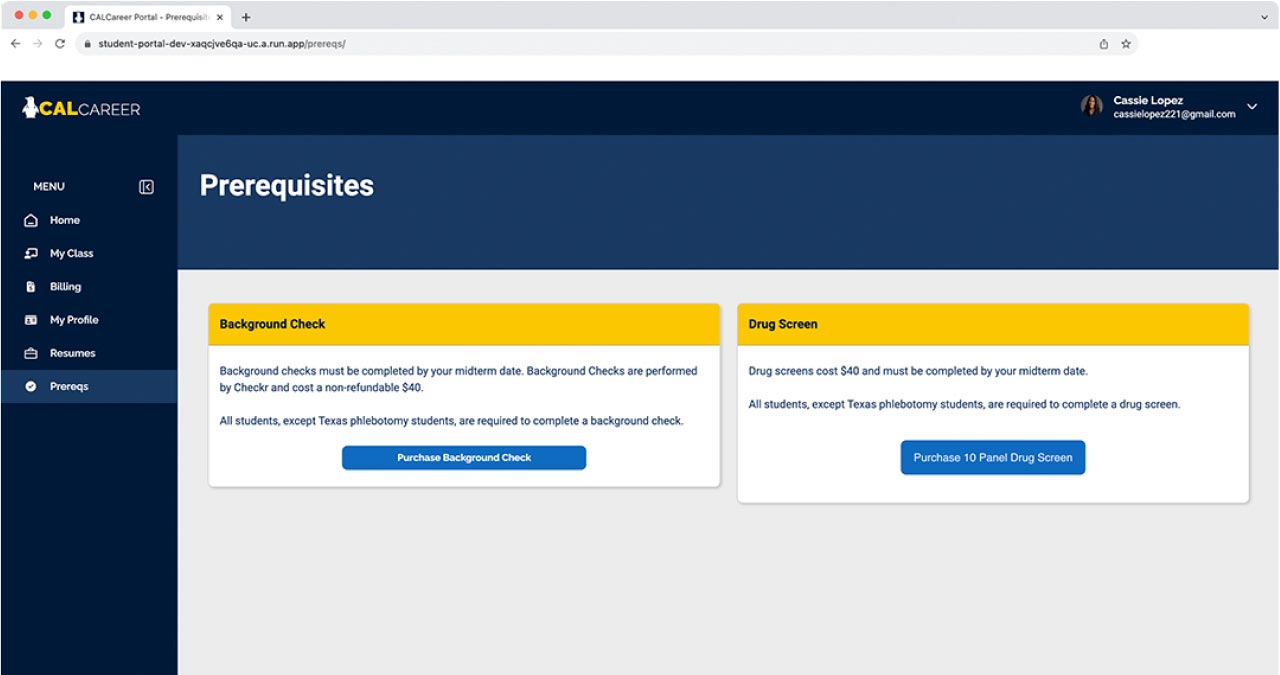 Pre-Reqs
Students can conveniently purchase background checks and/or drug screens with one click.
For Partners
Your students deserve 
an exceptional education experience.
CALCareer provides a single destination to access the resources and support they will need during their healthcare training journey.
Tracks post-graduation job placement rates to increase the effectiveness of job reporting.
Connects students to their program and instructor immediately upon enrollment.
Enables students and/or their family members to manage their billing and pay off their class.
Streamlines class pre-reqs and important dates so that your student is on track to graduate.
Empowers students to prepare for the future with intuitive resume and portfolio tools.
Schools Who Use CALCareer
For Students
CALCareer positions students to succeed in the classroom and prepare for a brighter future. 
Access important program information such as class schedules, instructor information, exam dates, and more.
Manage and view billing information from one centralized location.
Create a perfect resume in minutes with the help of artificial intelligence and professional templates.
Showcase certifications, skills, and accomplishments from a shareable online profile.
See How CALCareer Can Work for Your School
Get a full tour of our student portal and learn how CALCareer can streamline your students' learning experience.
Request A Demo