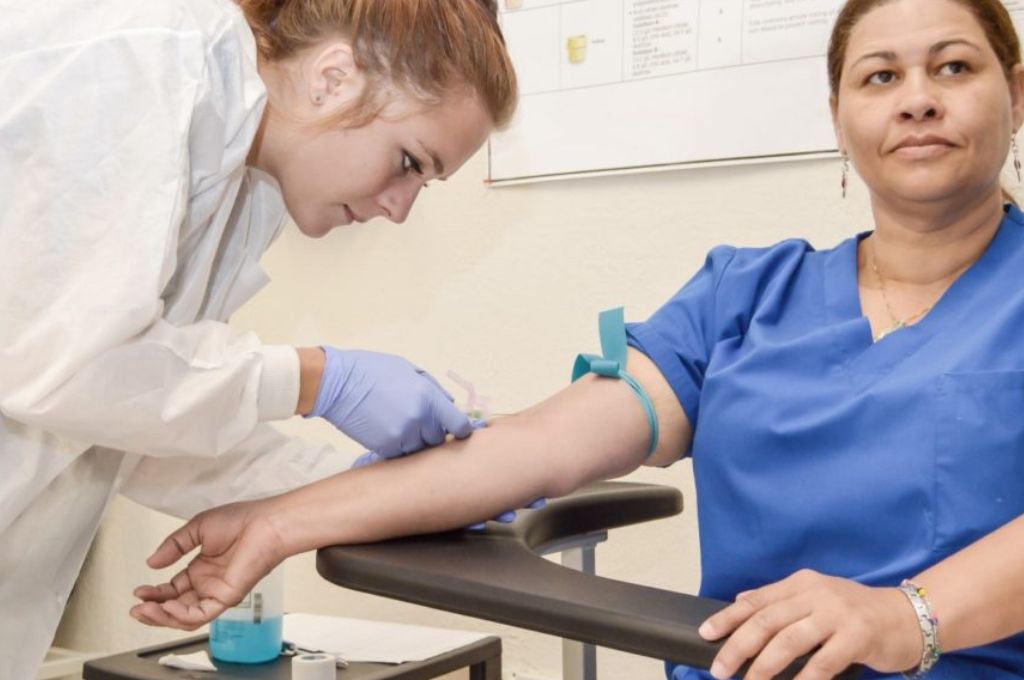 ---
Are you considering a career as a phlebotomist in California? In order to practice phlebotomy in California, you must have your California State License. However, before you can take the Phlebotomy Certification Examination and receive your license, there are a few things you must attain first. Keep on reading to see how you can start on your way to a rewarding career as a phlebotomist in California.
1. Possess a High School Diploma or GED/High School Equivalency
The California Department of Public Health (CDPH) requires phlebotomy technicians to hold a high school diploma or an accepted equivalency (GED). Should you not have your high school diploma or GED required for training, we can help you attain this online for free!
2. Successfully Complete an Approved Phlebotomy Technician Training Program & Externship
Training must be obtained through a phlebotomy program approved by the CDPH. All of our partner schools that run programs administered by CALRegional are approved by the CDPH.
All programs offered through CALRegional partners include didactic and practical training and an externship portion. Think of didactic training as what you learn in the classroom. The didactic portion of the program may consist of learning medical terminology and anatomy or running diagnostic tests. In the practical part of the program, you will practice procedures such as blood draws on classmates and instructors. Most of your practical training will come from the experience you receive during your externship.
Our program includes:
70 hours of classroom instruction
CPR training
40 to 100-hour externship
National Exam
Beware of phlebotomy programs that do not guarantee externships, as it can result in you not obtaining your license. In some cases, students have difficulty getting externships, and placement can take as long as 3 months. CALRegional includes a guaranteed externship at a local facility. Once you complete your externship, graduates of our program are prepared to take the National Certification Exam.
3. Pass the National Certification Exam
Once you successfully pass the phlebotomy class and externship and receive a certificate of completion from the school, you're ready to take the certification exam. Your tuition at CALRegional includes one attempt at taking the Phlebotomy Technician Certification exam through the American Medical Certification Association.
90% of CALRegional graduates pass the National Certification.
4. Apply to the State of California for the Phlebotomy License
Students who pass the exam may apply for state licensure CPT1 through the California Department of Public Health Laboratory Field Services. If you obtain certification through any of the above associations, it will require renewal every two years.
For more information and a breakdown of the steps to apply for your license, click here.
There's Never Been a Better Time to Be a Phlebotomist in California
The expanding healthcare field and the growing need for reliable diagnostic testing make a phlebotomy technician position an excellent career choice. The Occupational Outlook Handbook projects employment of phlebotomists to grow by 17% from 2019-2029.
Phlebotomy training at CALRegional is fast, affordable, and rewarding. Since 2015, we've graduated more than 17,000 students who, in turn, have been hired by leading medical facilities, including Kaiser Permanente, Sutter Health, Quest Diagnostics, and LabCorp.
When you're ready to start a rewarding career as a phlebotomist in California, call us today or attend one of our convenient online info sessions for more information.