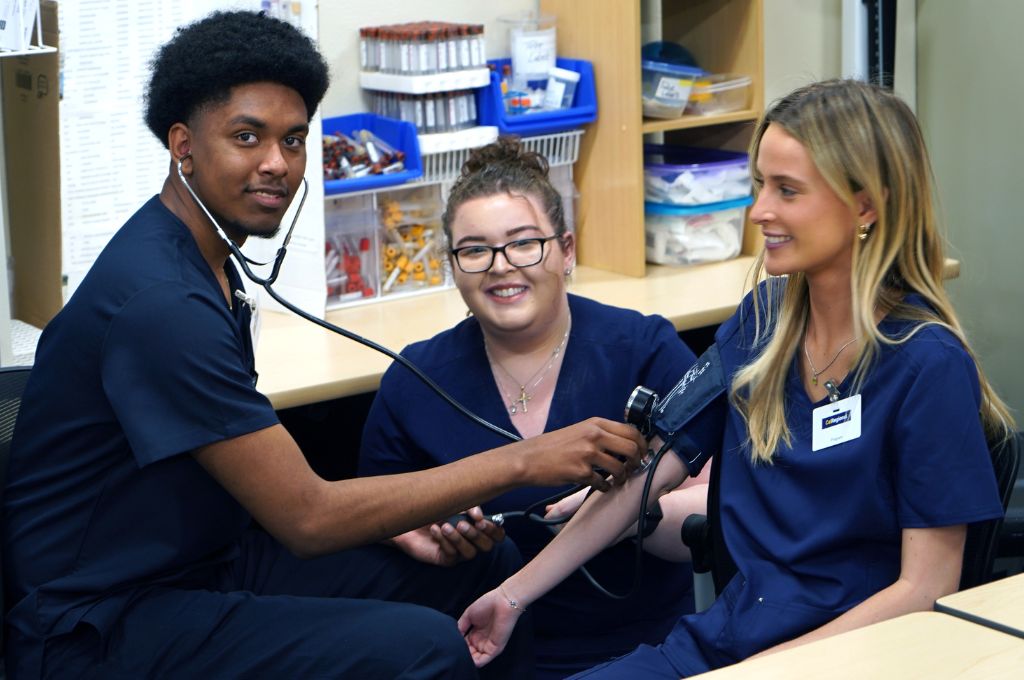 ---
Are you considering a career as a medical assistant in Texas? While medical assistants are not required to be licensed or certified by the State of Texas, many employers require or prefer certification from a national or private association, such as the American Medical Certification Association (AMCA).
Before taking the Medical Assistant Examination, you must attain a few things first. Keep reading to see how you can start on your way to a rewarding career as a medical assistant in Texas.
1. Possess a High School Diploma or GED/High School Equivalency
Most medical assistant training programs require students to hold a high school diploma or an accepted equivalency (GED). However, should you not have your high school diploma or GED required for training, we can help you attain this online for free! Call our team to learn more about your options.
2. Successfully Complete a Medical Assisting Training Program
The clinical medical assistant course administered by CALRegional is a hybrid program comprising 50% online and instructor-led lectures and 50% labs, followed by a clinical externship. Most of your practical training will come from the experience you receive during your externship.
Our program includes:
160 hours of classroom instruction & hands-on training
CPR training
160-hour externship
National Exam
Once your externship is complete, graduates of our program are ready to take the National Certification Exam.
3. Pass the National Certification Exam
Once you successfully pass the medical assistant class and externship and receive a certificate of completion from the school, you're ready to take the certification exam. Your tuition at CALRegional includes one attempt at taking the Clinical Medical Assistant Certification exam through the American Medical Certification Association.
90% of CALRegional graduates pass the National Certification.
There's Never Been a Better Time to be a Medical Assistant in Texas
The job outlook for clinical medical assistants is growing much faster than in other occupations. According to the Occupational Outlook Handbook, the employment of clinical medical assistants projects a 16% growth from 2021-2031.
Medical assistant training at CALRegional is fast, affordable, and rewarding. Since 2013, we've graduated more than 20,000 students who, in turn, have been hired by leading medical facilities, including Kaiser Permanente, Sutter Health, Quest Diagnostics, and LabCorp.
When you're ready to start a rewarding career as a medical assistant in Texas, call us today or attend one of our convenient online info sessions for more information.