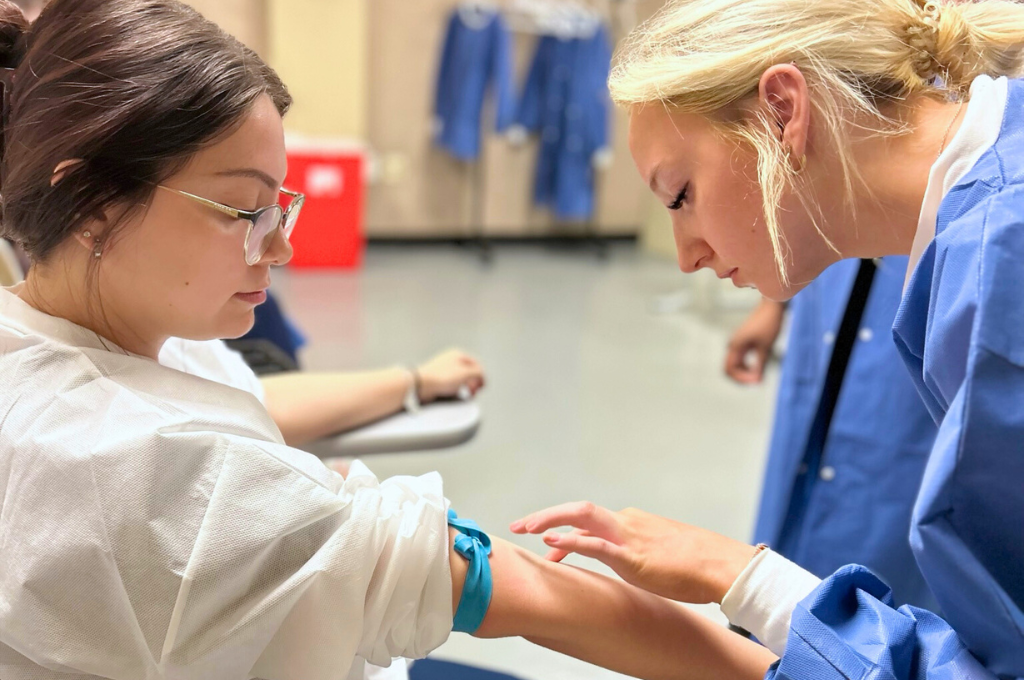 ---
Becoming a certified phlebotomy technician in Texas is a great way to get a foothold in the healthcare industry. Phlebotomists draw blood from patients, a crucial step in diagnosing various medical conditions. In Texas, the demand for qualified phlebotomists is high. If you're interested in pursuing a career in this field, this guide is for you. Continue reading to learn everything you need about becoming a phlebotomist in Texas:
Education and Training Requirements

The first step to becoming a certified phlebotomy technician in Texas is to complete a formal training program. Most vocational schools, community colleges, and private institutions offer Phlebotomy Technician Programs. At CALRegional, this program lasts 3 to 12 weeks and covers anatomy, physiology, medical terminology, and blood collection techniques. Phlebotomy Technician programs also include a clinical component involving hands-on experience drawing blood from patients.
Licensing and Certification

Once you have completed your phlebotomy training, you must obtain a license or certification before starting work. In Texas, phlebotomists are not required to have a license, but most employers prefer to hire certified candidates. CALRegional phlebotomy students take the national exam through the American Medical Certification Association (AMCA). To become certified, you must pass a national exam and meet certain education and experience requirements.
Job Outlook and Salary

The demand for phlebotomy technicians in Texas is high and is expected to grow in the coming years. According to the Bureau of Labor Statistics (BLS), employment of phlebotomy technicians in Texas is projected to grow by 8% from 2022 to 2032. The average salary for phlebotomy technicians in Texas is around $37,040 per year, but this can vary depending on factors such as experience, certification, and employer.
Skills and Qualifications

You must possess several key skills and qualities to be a successful phlebotomy technician. These include good communication and interpersonal skills, attention to detail, ability to work in a fast-paced environment, and strong customer service skills. You should also be comfortable working with blood and needles and understand human anatomy and medical terminology.
Career Advancement Opportunities

While phlebotomy is a great entry-level position in the healthcare industry, there are also many opportunities for career advancement. Some phlebotomy technicians become medical laboratory technicians or technologists, while others pursue careers as nursing assistants, medical assistants, or even registered nurses. With additional training and education, career growth and advancement possibilities are endless.
Becoming a phlebotomy technician in Texas is a great way to start your career in the healthcare industry. With a strong demand for qualified candidates, ample job opportunities, and room for career growth and advancement, a career in phlebotomy can be both challenging and rewarding. By completing the Phlebotomy Technician training program with CALRegional, obtaining certification, and honing your skills and qualities, you can set yourself up for a successful and fulfilling career as a phlebotomist in Texas.