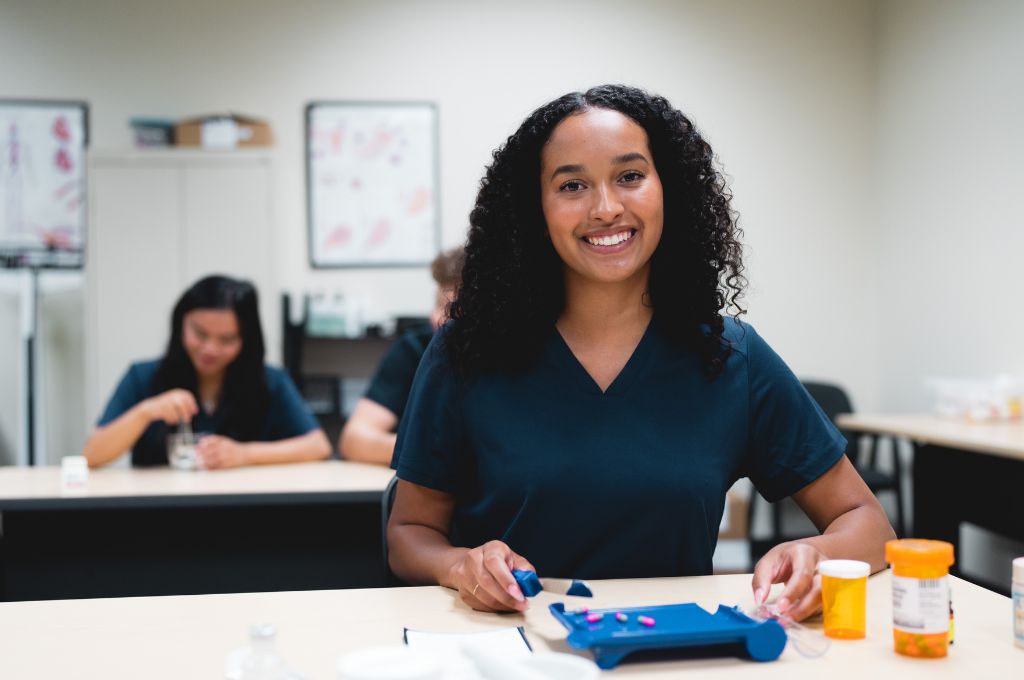 ---
A pharmacy technician helps pharmacists dispense prescription medication to customers and healthcare professionals. They act as a link between patients and pharmacists and play a vital role in healthcare.
While most people attribute pharmacy technicians to working behind the scenes in retail environments such as CVS, this role has much more versatility and depth than many may realize.
Pharmacy Technician Job Description
In short, pharmacy technicians work under the supervision of a licensed pharmacist. They are responsible for various tasks, including receiving and filling prescriptions, establishing and maintaining patient records, processing insurance claims, and more.
Experienced pharmacy technicians will often be the first to say that they "run the pharmacy." They're crucial to maintaining and operating the pharmacy, essentially acting as the pharmacist's right hand.
Where Do Pharmacy Technicians Work?
Pharmacy technicians work in various environments, including retail drug stores such as CVS, hospitals, clinics, and pharmaceutical companies. As the field expands, unique opportunities are arising for work in closed-door infusion pharmacies, nuclear pharmacies, mail orders, IT, teaching, and more. In fact, several of our CALRegional graduates have become instructors for our Pharmacy Technician Program throughout the state.
How Much Do Pharmacy Technicians Make?
According to the Occupational Outlook Handbook, pharmacy technicians average around $37,000 per year or about $18 per hour. The job outlook also remains promising – about 43,500 openings for pharmacy technicians are projected each year over the decade.
What's Included in Pharmacy Technician Training?
At CALRegional, our Pharmacy Technician Program consists of 182 hours of classroom and hands-on (lab) training, plus a 120-hour externship.
In the classroom portion of our program, students will learn:
How to read and label prescriptions
Pharmacy laws & regulations
Processing insurance claims
Pharmacy workflow
Pharmacy math
The lab portion of our class includes three different aspects of pharmacy: hospital, compounding, and retail. Students will learn:
How to administer IVs using the aseptic technique
How to operate a flow hood
How to fill prescriptions
Compounding (making prescriptions such as capsules, creams, ointments, lip balms, etc.)
CALRegional's Pharmacy Technician Program includes a built-in externship. Students are able to obtain even more hands-on experience while working at a local pharmacy. The externship can run in unison with our program so that students are licensed and prepared to enter the field upon graduation.
Get Your Pharmacy Technician License in Just 9 Weeks
Pharmacy technician training at CALRegional is fast, affordable, and rewarding. Since 2013, we've graduated more than 17,000 students who, in turn, have been hired by leading medical facilities, including CVS Coram, Kaiser Permanente, Sutter Health, and LabCorp.
If you're interested in starting a rewarding career in healthcare, call us today or attend one of our convenient online info sessions for more information.